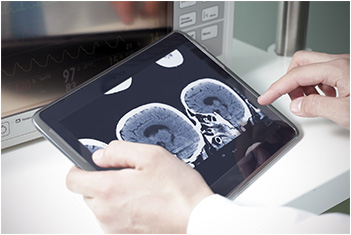 When it comes to competition in healthcare, nothing can be as competitive as device manufactures and marketing to physicians and surgeons. Unlike writing prescriptions, many products used by surgeons developed by these manufactures are implanted in the human body. Physicians have to be confident the devices being used in surgery are the best in terms of industry standards. 
The ongoing relationships forged between the sales representative and the surgeon goes above and beyond a typical business relationship. These representatives are at the beckon call of these surgeons to ensure the devices are available and that specialty tools required to install these devices are in place. Protecting these relationships is a critical responsibility of the sales representative. Failure to provide the correct device and specialty tools for a scheduled case opens the door for the competition.
eMarketMD utilizes our technology to direct target physicians and surgeons with your marketing message. Whether the goal is to demonstrate brand awareness or focus on a specific competitor, eMarketMD is changing the way healthcare marketing is delivered. 
To learn how you can leverage technology and increase your market share, please contact one of our representatives at eMarketMD.